Paige Knight - 10 / Aug / 2023
Small Kitchen Ideas: 4 Ways to Maximize Your College Kitchen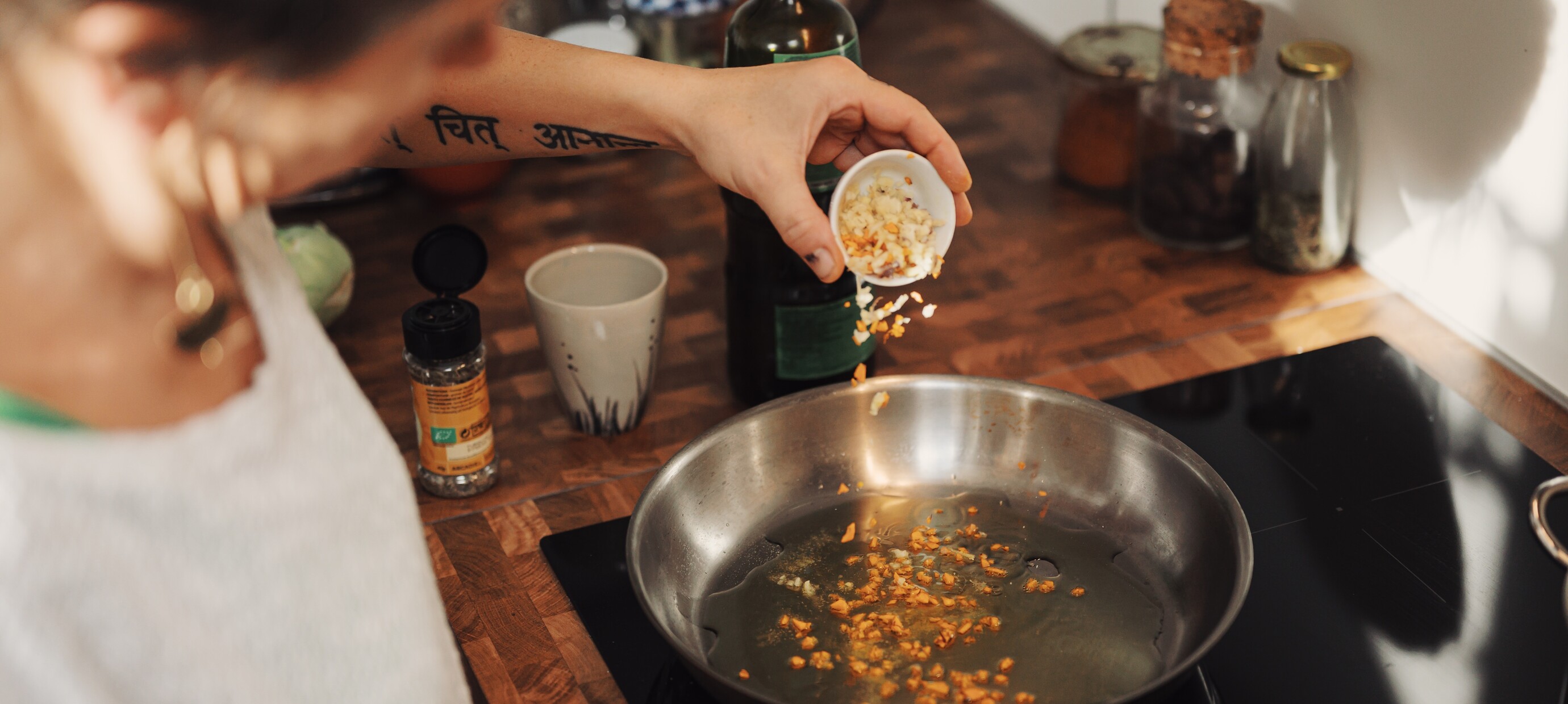 According to a National College Health Assessment by the American College Health Association, only 30.4% of college students eat the recommended serving of vegetables per day. Even worse, only 18.3% of college students eat enough fruit for a healthy diet. Small kitchens in college dorms and first apartments are strong contributors to ruining college students' diets, but Blackstones is here to help. 
A study of first-year college students found that home cooking increased daily fruit and vegetable consumption, so we've compiled some small kitchen ideas to maximize your college kitchen and help you to spend more time eating healthy.
1. Plan Ahead For Success
One of the best ways to save space in a small kitchen is to plan ahead and stay organized. Each week, sit down and plan out your meals, create a shopping list for the week, and get groceries gradually throughout the week to avoid overcrowding in your fridge or pantry. Be intentional about how you store your produce and fresh herbs to prevent unnecessary waste. For instance, store asparagus, parsley and cilantro in water with their ends cut off.
2. Utilize Wall Space
People often only think of countertops and cabinets when evaluating storage space, but your walls are another valuable tool for storing pots, pans, utensils, kitchen towels, etc. Installing hooks and shelves on your walls to store pots, pans, cooking utensils and other tools can help to free cabinet, drawer and countertop space.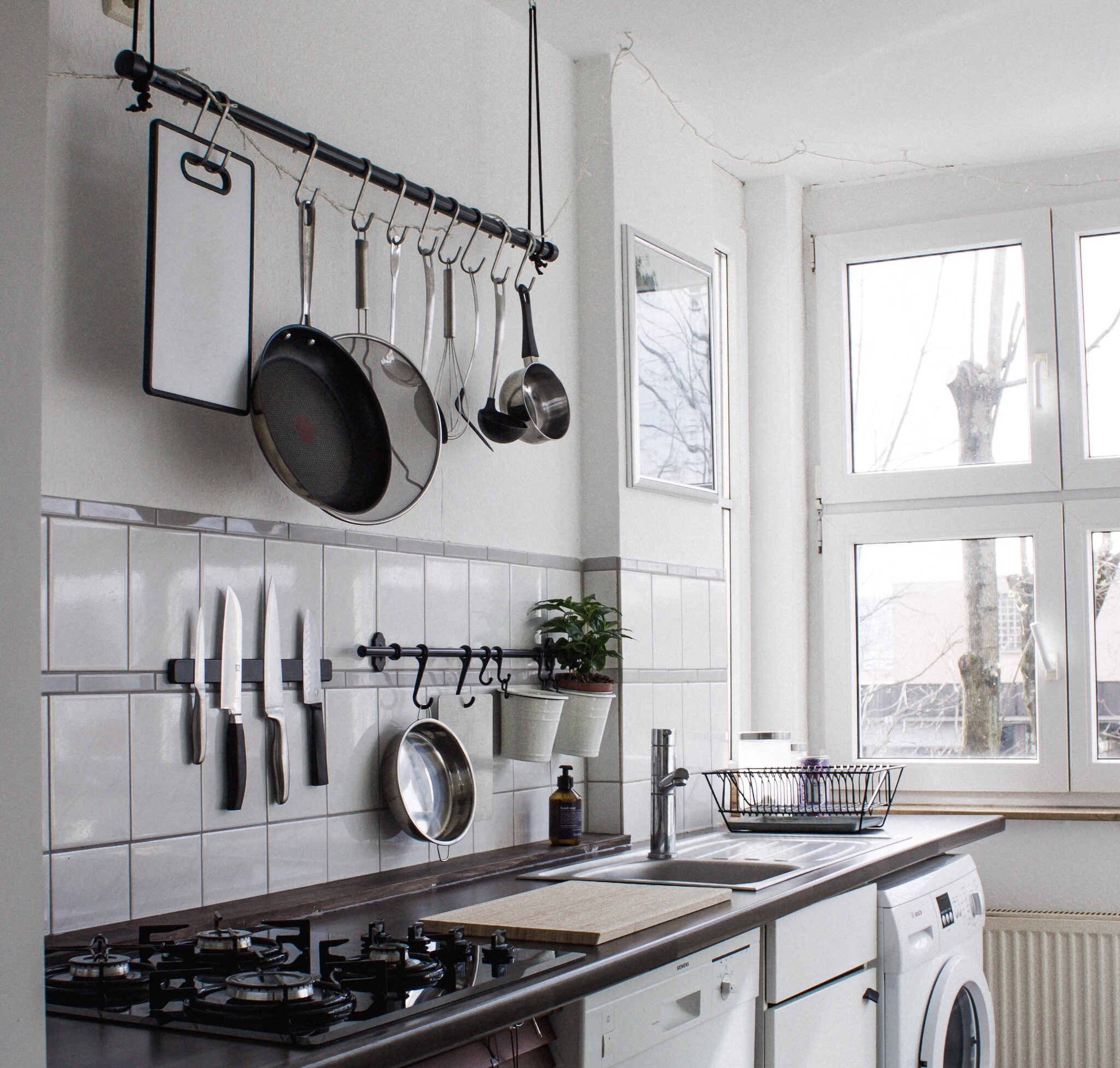 Be sure to utilize vertical space by hanging pots, pans, and knives on the walls in small kitchens.
3. Practice Batch Cooking
Cooking in batches can help to ensure that you're eating healthy every night without having to actually cook every night. Cook big batch meals once or twice a week, store the leftovers in portion-size containers and enjoy healthy meals daily with less dishes and minimal work.
4. Avoid Clutter by Sticking to the Essential Kitchen Tools
Possibly the most important way to maximize space in a small kitchen is to make sure you have only the essential cooking tools. But if this is your first time living on your own, you may be scratching your head wondering which cooking tools are essential. 
You're in luck, because we've developed a helpful shopping list for young adults like you. Use this list as a tool to aid you as you stock your small kitchen. You should have:
Cookware and Bakeware
When it comes to cookware and bakeware, it's worth it to invest in quality items that will last a long time. By investing now, you'll save yourself money in the long run. Stainless steel and cast iron are both great options because they're long-lasting, durable and cast iron has non-stick capabilities. The cookware and bakeware items you should stock up on include:
Pots are possibly some of the most versatile cookware tools in your arsenal. The first thing we recommend you get is a good-quality stock pot or large saucepan. This tool is great for batch meals, like soups, stews, pasta and ramen, and it can also be used to sear chicken or brown meat in a pinch while you search for your perfect frying pan. 
Additionally, you should have one smaller saucepan for making rice, steaming vegetables, and reheating small servings of leftovers.
Frying pans are perfect for searing chicken, browning meats, sauteing vegetables and scrambling eggs. Blackstones offers a variety of frying pans, from stainless steel and cast iron to non-stick options.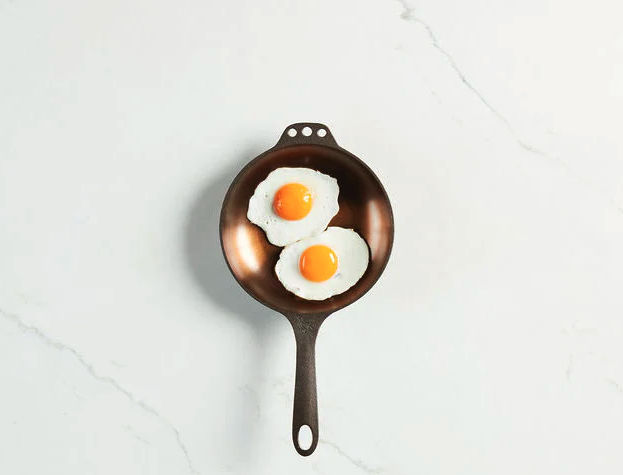 We recommend investing in two frying pans: one classic 8" pan for making small dishes that need to be contained – like fried eggs – and one 12" pan for bigger meals.
Baking sheets are an essential tool, great for cooking both savory foods and sweet treats. With a baking sheet, you can start the night by roasting some veggies, baking chicken, or making a one-pan sheet meal, then end the night with some fresh-baked cookies for dessert. 
A way to level up this tool is to invest in a cooling rack, which can be used to enhance the crispiness of your veggies or speed up the cookie cooling process. After you're done, you can save space by storing the cooling rack right inside of your baking sheet.
Baking dishes are another versatile tool that can produce sweet dishes, like cobblers and brownies, and savory batch meals, like a casserole or a quiche. 
You can either get a large baking dish, or save more space by opting for two smaller dishes that can be stored inside of each other.
Cutting Boards
One Cutting Board for Meat
To avoid cross-contamination of germs from raw meats, poultry, and seafood, make sure to have one cutting board that is used exclusively for meat.
One Cutting Board for Everything Else
Make sure that you still have a place to slice, chop, and dice things like fruits, vegetables, and bread by investing in a second cutting board that is used exclusively for these items.
Baking Tools and Utensils
Measuring Cups and Spoons
You should have measuring cups for both wet and dry ingredients. This angled measuring cup is great for measuring out liquids like water, milk, and chicken broth, while this set of measuring cups is great for measuring out dry ingredients like flour and sugar. Additionally, a set of smaller measuring spoons is essential for measuring smaller portions of ingredients, like spices.
Because most baking recipes require two mixing bowls, make sure to have one large bowl and one small bowl, and stack the smaller one inside of the larger one for easy storage.
Wooden spoons are perfect for stirring, as they have a firm handle that can stir heavy ingredients without any fear of breakage. This epicurean spoon is a great option for general cooking, while this bamboo slotted spoon (pictured below) offers versatility because it functions as an all-in-one spoon and spoon rest.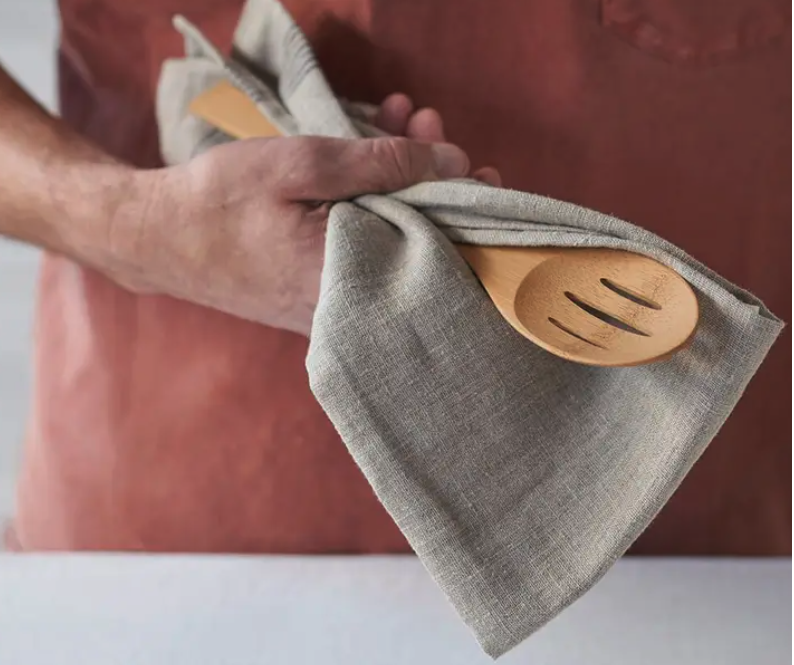 This bamboo slotted spoon functions as both a spoon and spoon rest.
A spatula is another essential cooking tool, which can be used for flipping ingredients. This silicone spatula offers flexibility, while this French beechwood spatula offers more firmness and control.
A turner is great for flipping burgers and pancakes, and specialized fish turners are perfect for flipping fish without it breaking apart.
A ladle is essential for portioning out soups, sauces, and gravies.
A pair of tongs is an invaluable tool that shouldn't be overlooked. They can be used to grab onto foods to toss, flip, lift, or serve without needing to use your hands.
Kitchen Knives
A Chef's Knife, Paring Knife, and Serrated Knife
Every cook, no matter the experience level, needs these three essential knives. The chef's knife is perfect for mincing, chopping, and slicing through meats; a paring knife is useful for detailed work; and a bread knife is essential for slicing through things that are hard on the outside and soft on the inside. Once you've got your knives, consider also investing in a knife magnet, which is convenient for storage without taking up counter or drawer space.
Linens
One Oven Mitt and One Potholder
You should have one oven mitt and one potholder for transferring things in and out of the oven. You can get these tools individually, or get them as a matching set.
One Set of Kitchen Towels
Kitchen towels are the perfect cooking companion, allowing you to keep your kitchen clean while also serving as a cute decoration. This combination set of three kitchen towels features a variety of fun patterns and bold colors that'll brighten up your kitchen.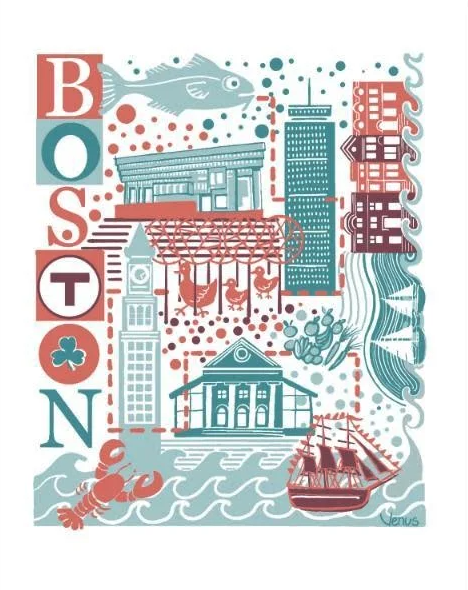 This Swedish cloth is eco-friendly and has designs that add a fun pop of color to any kitchen.
Dish cloths are essential for when you've finished cooking. They can be used to wipe down counters, tables, and stovetops, helping to ensure that your kitchen is always free of food residue and bugs. Opt for traditional dish cloths, try out these eco-friendly Swedish cloths (pictured above), or get the best of both worlds mixing and matching them both.
Cleaning and Organization
If you put wet dishes into the cabinet, they're sure to mildew, but sometimes you just don't have the time or patience for drying things individually. A dish rack is the perfect solution; let evaporation do all the work while you sit back and relax. To save counter space, opt for a drying rack that rests above your sink.
You should keep a few dish sponges handy for scrubbing off stubborn bits of food and hand washing dishes. This set of 4 sponges is a great starter pack, and you can add to your collection as time goes on.
An essential aspect of maximizing small kitchen space, whether it be a dorm room or apartment, is organization. Drawer organizers keep your silverware organized and prevent the chaos and clutter of messy drawers.
Dishes and Silverware
What's the point of cooking if you have nothing to eat your food on? Unless you're a wild animal who eats straight out of the frying pan, you'll probably want to invest in some plates and bowls. Melamine plates and bowls are perfect for a dorm room, and you can level up to some classy ceramic dishes once you've moved into your first apartment and proven that you can be responsible.
To stay hydrated and caffeinated, you'll need some glasses and mugs. Acrylic glasses are perfect for a dorm, while these glass drinking cups (pictured below) are a stylish addition for a first apartment.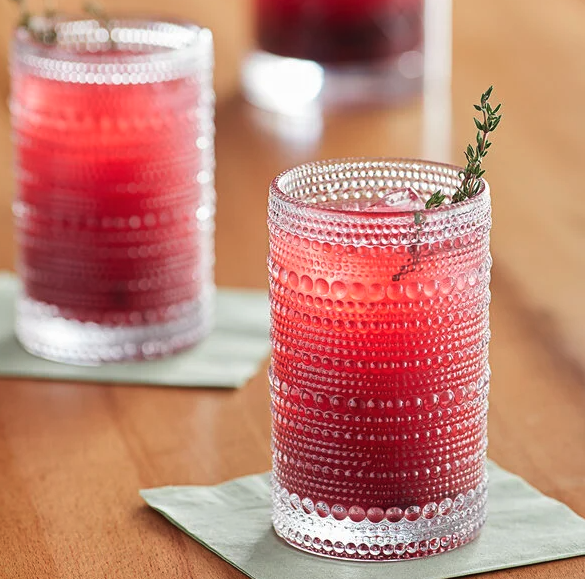 These classy glass cups are perfect for a first apartment.
Unless you plan on eating your meals with your hands, you'll need some silverware to enjoy all of the fruits of your labor.
Appliances and Gadgets
All college students need to get their caffeine fix, right? How else are you going to drag yourself out of bed for 8am classes or pull all-nighters to finish big projects? To maximize counter space, consider getting a compact coffee maker, like a french press, induction espresso maker, or pour-over coffee maker.
Small kitchens don't have space for a large, bulky blender, and an immersion blender is a convenient solution. It's small, compact, minimizes dishes, and can be used for everything from blending sauces to making smoothies.
For first-year college students who don't have easy access to a stovetop, an electric kettle is the ideal solution for boiling water for tea and pour-over coffee. If you have easy access to a stovetop, a traditional kettle is another good option and can be decoratively displayed on your stove to avoid countertop clutter.
Other Miscellaneous Tools for Your College Kitchen
There are lots of other miscellaneous tools that are a helpful addition to any kitchen, including: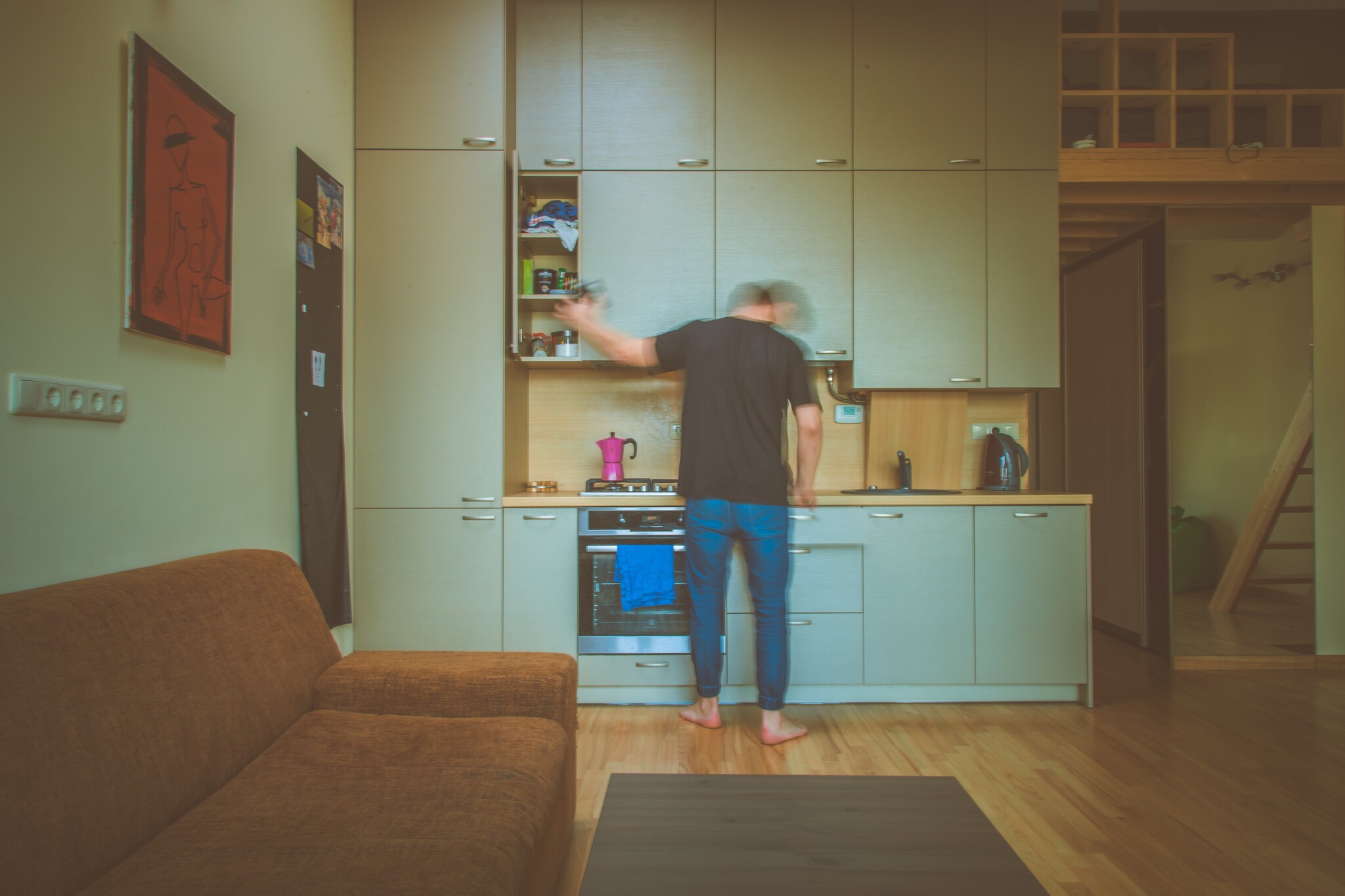 If you're still struggling to make space in your small kitchen, Blackstones has you covered.
Needing More Small Kitchen Ideas?
If your small kitchen is still leaving you stumped, we've got you covered. The friendly and knowledgeable team at Blackstone's of Beacon Hill is prepared to answer questions, brainstorm, and point you in the right direction. Stop by our Charles Street location to talk to our team about how you can make your kitchen work for you, and check out the Blackstones website to find further inspiration.