Paige Knight - 15 / Nov / 2023
The Tradition of English Christmas Crackers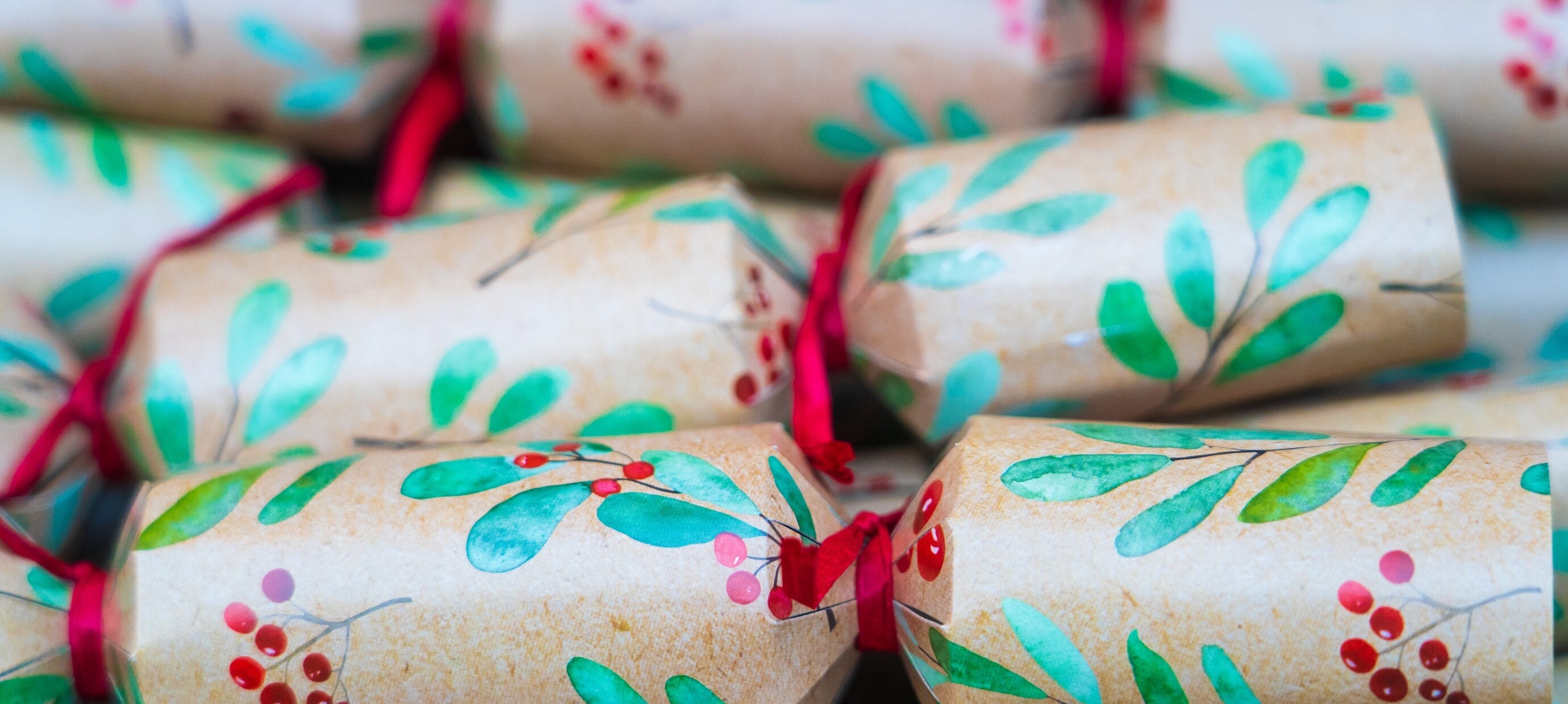 Nothing says "merry Christmas" like pulling apart a traditional English Christmas cracker and hearing the signature "bang." Ever since I was a kid, Christmas crackers have been a part of my family's Christmas dinner tradition, but I never really stopped to think about where these whimsical party favors come from. So, I did some digging to find out. Now, I have a greater appreciation for the unique roots of English Christmas crackers; let's talk about what I've learned, from the anatomy of a Christmas cracker to the story behind these traditional holiday party favors. 
The Anatomy of an English Christmas Cracker
So what exactly is a Christmas cracker? A long, colorful tube with twisted ends, a Christmas cracker looks a bit like a big piece of wrapped candy. This design is achieved by taking a long, cardboard tube and wrapping it in decorated paper. Once goodies are added to the middle of the tube, it gets twisted at both ends. 
Sticking out of both ends of a Christmas cracker are two strips of paper, which are attached to each other inside of the cracker. The place where the two strips overlap is treated with a mixture of potassium nitrate, charcoal, and sulfur, which causes them to react to create a "crack" sound when friction is applied to them. To activate the "crack," one simply has to pull hard on both strips simultaneously.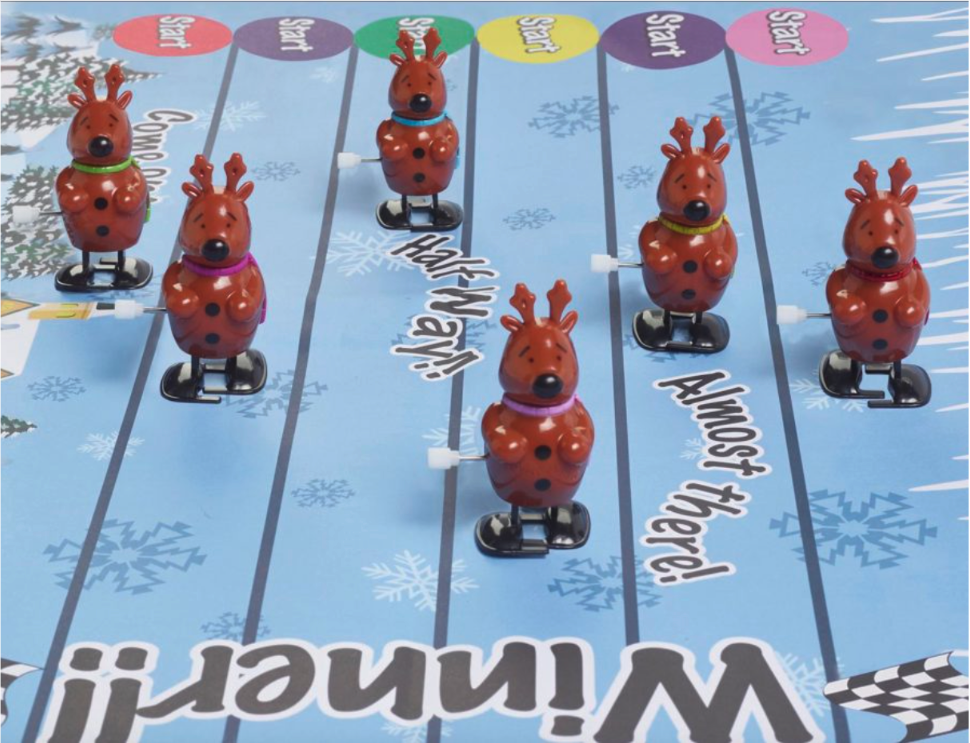 Some English Christmas crackers contain more than the traditional goodies. Robin Reed's Racing Reindeer Christmas Crackers include wind-up reindeer and a race track to use with the whole family!
What's Inside of an English Christmas Cracker?
Once you pull apart an English Christmas cracker, initiating the "bang," you'll find a few goodies hidden inside. These goodies traditionally include:
How Are English Christmas Crackers Used?
Traditionally, Christmas crackers are used during holiday meals. Placed at each person's table setting, they act as a lovely decoration and an activity for the whole family to do together. It's customary for guests to pull the crackers together, typically with their arms crossed. Each person holds their own cracker with their right hand while they pull their neighbor's cracker with their free left hand, initiating the tell-tale "crack" and releasing the goodies within. 
After the Christmas crackers have been opened, everybody at the table wears their paper crowns; shares their joke, motto, or riddle; and takes a look at their gift before tucking into their food. It's a great way to start a holiday meal with high spirits and familial camaraderie. 
Tom Smith: The Man Behind English Christmas Crackers
So, where did the tradition of English Christmas crackers begin? As their name suggests, English crackers have their roots in England. The story starts with a man named Tom Smith, a pastry chef living in 1840's London. On a trip to Paris, Tom witnessed the French holiday tradition of wrapping sugared almonds in a twist of decorated paper. 
Tom brought this idea back to London with him, where he started selling sugared almond bon-bons wrapped in a twisted paper package. These almonds were often accompanied by a motto, marketed as "Kiss Mottoes" as they were intended to be given from one romantic partner to another. These mottos often featured romantic messages and love poems.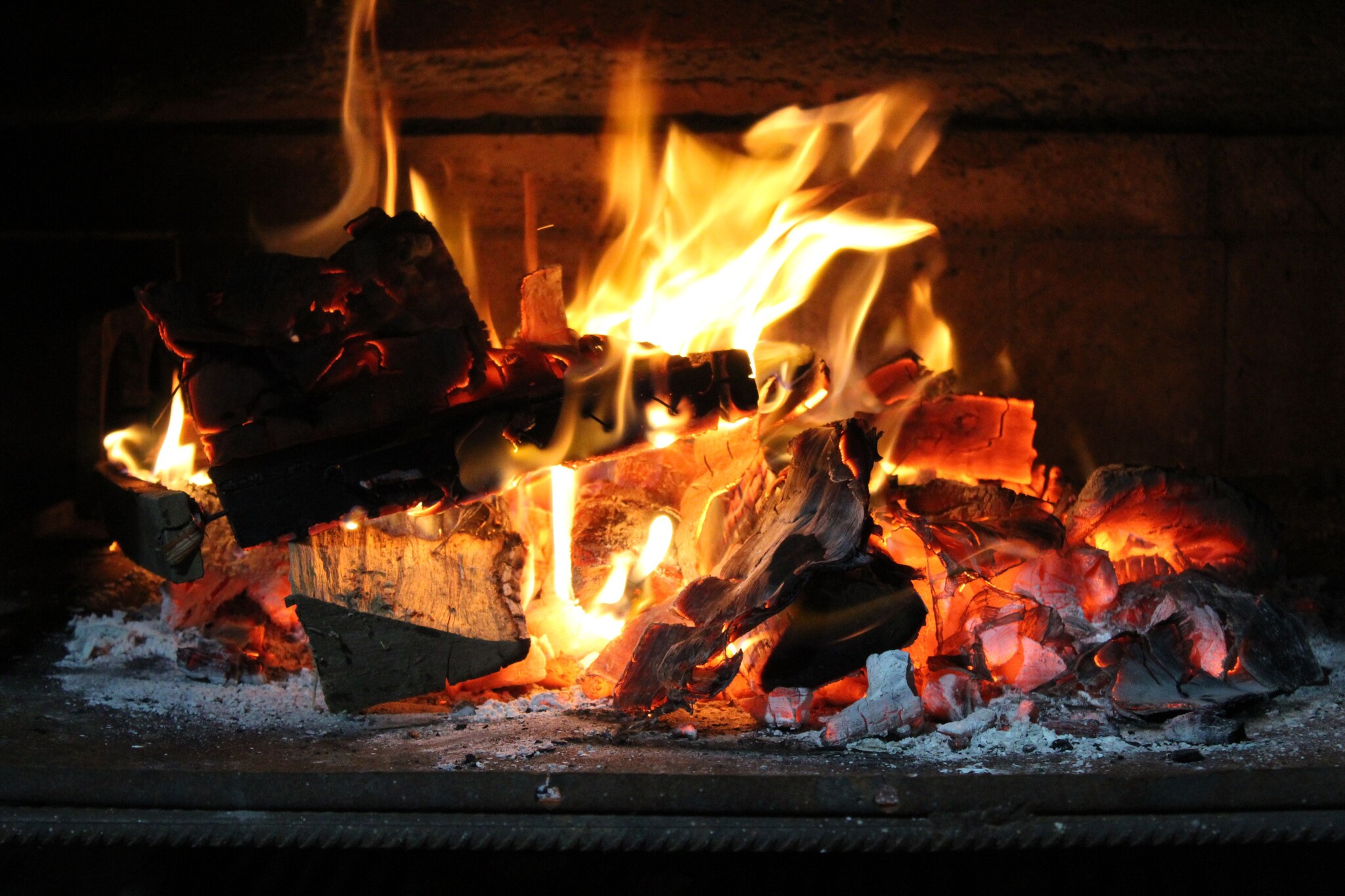 The crackle of firewood was all it took to spark Tom Smith's imagination, leading him to add a "crack" to his Christmas crackers.
One day, Tom Smith was adding a log to a fire when he got an idea to add a "crack" to his sugared almond treats. When he heard the crackle of the log he'd put on the fire, he was inspired to re-brand his treats. He developed a log-shaped package that was bigger than his original, so as to fit a sound producing device. After some experimentation, Tom finally came up with the idea to incorporate a small, friction-activated explosion, which would create the signature "crack" sound before revealing the motto and almond within. 
Originally coined a "cosaque," these were the foundations of what are now known as "crackers" today. Over time, the almond was replaced with a small gift, and around 1900, a paper crown was added to the goodies by Smith's sons. The motto remains a part of present-day Christmas crackers, but instead of love notes, these mottos are simple jokes and limericks that tend to be endearingly corny and overdone. 
English Christmas Crackers: Not Just in England, and Not Just For Christmas
Though Christmas crackers began as a traditional English custom, they have since spread throughout the modern world. Not only are Christmas crackers no longer delegated to England, they're also no longer exclusive to Christmas. Despite their name, crackers can be used for all types of holidays, from Thanksgiving to birthdays. They can even be used for events like weddings, wine tastings, and general celebrations!
Robin Reed English Christmas Crackers
When Christmas cracker aficionados are thinking of where to get the best Christmas crackers, Robin Reed is often at the top of the list. The oldest established Christmas cracker company in the UK, Robin Reed has been manufacturing Christmas crackers since 1975. 
Known for their elegant designs and humble roots, Robin Reed is a great fit for any of your Christmas cracker needs. Click here to take a look at some of the crackers that Robin Reed has to offer. Some of our current favorites include: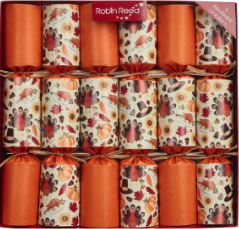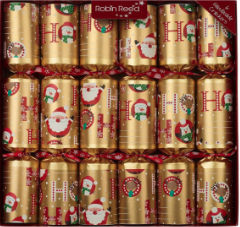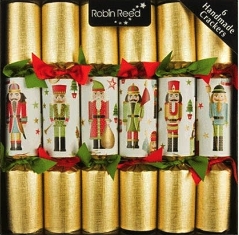 Caspari English Christmas Crackers
Caspari is a respected print and paper goods publisher that offers everything from cards and paper napkins to – you guessed it – Christmas crackers. Established in 1945, Caspari still works with the same European printers and suppliers that they used when they were founded, which provide the vibrant inks and gold bronzing that Caspari has come to be known for. 
We love Caspari for their unique and trendy Christmas cracker designs, which add a nice contrast to Robin Reed's more traditional crackers. Click here to take a look at Caspari's selection of Christmas crackers. Here are some that we particularly love: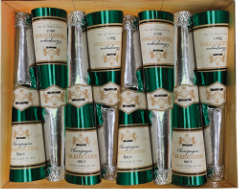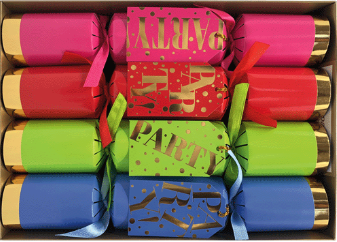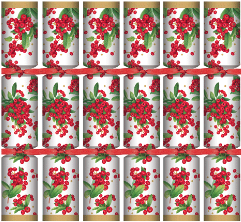 Looking for More Ways to Add Some Holiday Cheer?
With Thanksgiving, Christmas, Hanukkah, and New Year's just around the corner, there's still lots to do to get your home into the holiday spirit. Whether you're looking to add some fall accents, stock up on Christmas decorations and wrapping paper, or find a last-minute menorah, Blackstones has you covered. We offer a wide variety of holiday essentials that will keep you stocked up through the new year and beyond. 
Stop by our Boston, MA location at 40 Charles Street to talk to our staff. We'll treat you like one of our neighbors as we get to know your unique needs and find the perfect holiday accents that fit your home or occasion. If you don't live in the area, no worries! The Blackstones website features our broad inventory of products, and you might even learn a thing of two by visiting the B Blog. We ship everywhere within the continental United States, making us the perfect one-stop-shop for any of your holiday needs.