Lia - 06 / Jul / 2023
The Jug That's Gurgling with Charm
Learn about this quirky and delightful addition to your table available at Blackstones.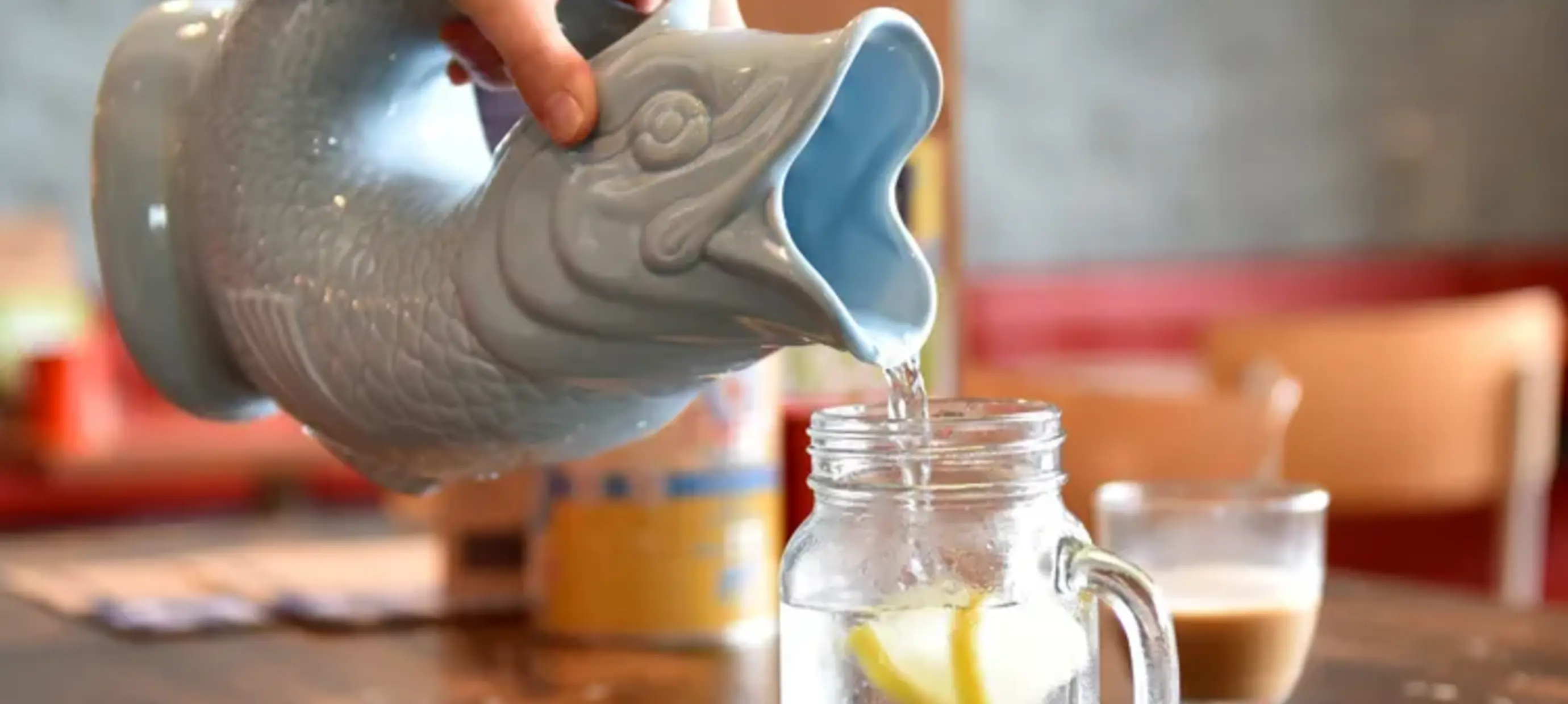 The Wade Ceramics Gluggle Jug is a charming little pitcher that has been making people smile for over 150 years. It's a simple design, really: a fish-shaped pitcher with a hole in its head. However, when you fill it to three quarters with liquid, something magical happens. As you pour, the liquid gurgles and bubbles through the hole, making a sound that's both delightful and mysterious. It's the perfect way to start a conversation or scare the neighbors.
The history of the gluggle jug goes back to the 1860s, when it was first made by Wade Pottery in Stoke-on-Trent, England. The jug was originally designed as a children's toy, but understandably it quickly became popular with adults as well.
The popularity of the gluggle jug in Massachusetts is likely due to the fact that Wade Pottery had a factory in Fall River, Massachusetts, from 1900 to 1969. The factory was known for producing high-quality ceramics, and the gluggle jug was one of their most popular products.
The meaning and purpose of the gluggle jug is simple: to bring joy. It's a reminder that even the simplest things can be beautiful...and noisy. The sound of the gurgling water is just plain fun, and it's a great way to liven up a meal or a party. Check out our demo video.
The gluggle jug is also a versatile piece of pottery. It can be used as a pitcher, a vase to home accent piece. Move over big fish, make way for the mini that can be used for even more like water by your bedside, water for your whiskey, tonic for your gin, as a creamer for tea or coffee, or just on a table with a small bouquet of flowers, you'll love this mini just as much if not more! Finally, the gluggle jug is made of ceramic, which is a durable and easy-to-care-for material. This makes it a versatile and long-lasting piece of pottery that can be enjoyed for many years to come.
So if you're looking for a charming and unique piece of pottery that will bring a smile to your face, or a housewarming gift traditional in Massachusetts, or a practical and whimsical gifts for the person who has everything except a fish that talks back - the Wade Ceramics Gluggle Jug is the perfect choice. The limited edition "lustre" finishes are especially exciting. The lustre finishes of the Gluggle Jug are achieved by applying a special glaze that creates a metallic sheen. Just look at this mesmerizing opalescence.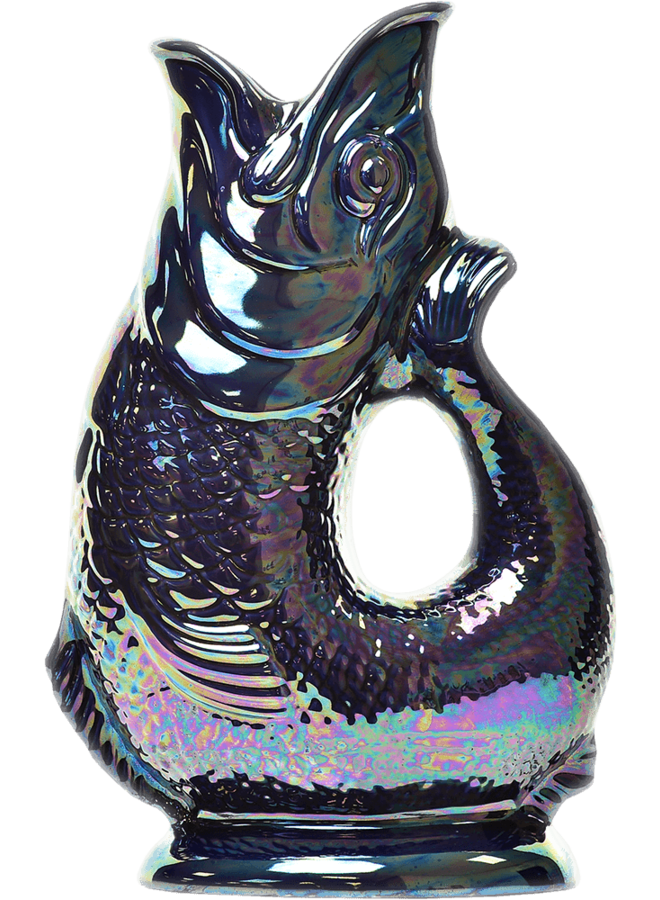 Here are some additional details about the gluggle jug:
The fish on the jug is a carp, which is a symbol of good luck in Chinese culture.

The jug should be filled to three quarters full for the gurgling sound to occur.

The jug is available in a variety of sizes and colors.

The jug holds approximately 1.3 liters of liquid.

The jug can also be personalized with a name or message.

The gluggle jug is a fun and whimsical way to add a touch of personality to your home. It's the perfect gift for anyone who loves a good laugh.