Paige Knight - 26 / Oct / 2023
Thanksgiving Essentials, From Stovetop to Table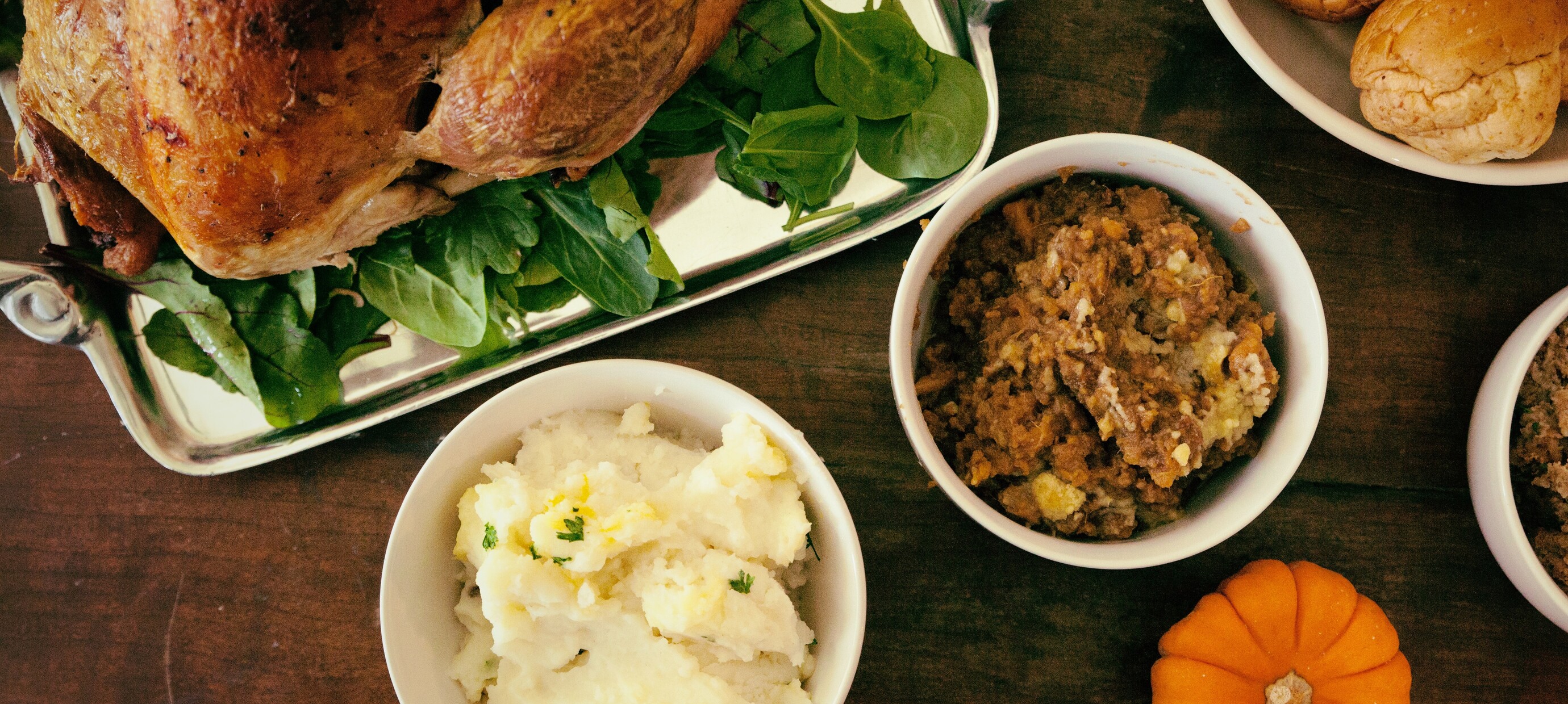 Thanksgiving is right around the corner. Whether you're doing a traditional Thanksgiving dinner, a more casual Friendsgiving gathering, or both, you're likely looking forward to lots of quality time with loved ones. However, that also means that the race is on; the race to prep for The Big Meal, to get the house ready, and to set the most beautiful table your friends and family have ever seen. 
Too often Thanksgiving becomes infused with stress as we try to prepare the perfect meal. Lucky for you, we've prepared a list of essentials to take the stress out of Thanksgiving preparations, allowing you the mental space to focus on what really matters: spending quality time with friends and family. Let's talk about the essential tools for our favorite Thanksgiving foods, for a beautifully decorated home, and for a perfectly set table. 
Essential Tools For Our Favorite Thanksgiving Food
What's the first thing you think of when you hear "Thanksgiving?" It might be autumn leaves, friends, or family, but for many (myself included) Thanksgiving food is top of the list. 
In our types of cookware (coming soon) and types of bakeware blogs, we discuss the various tools most home cooks need. While these blogs provide a good foundation, Thanksgiving dinner requires a few more specialized tools than those needed for everyday dinners and lunches. Let's talk about some of Blackstone's favorite Thanksgiving dishes and the tools you'll need to make them. 
Thanksgiving turkey is the star of the show at any Friendsgiving or Thanksgiving dinner.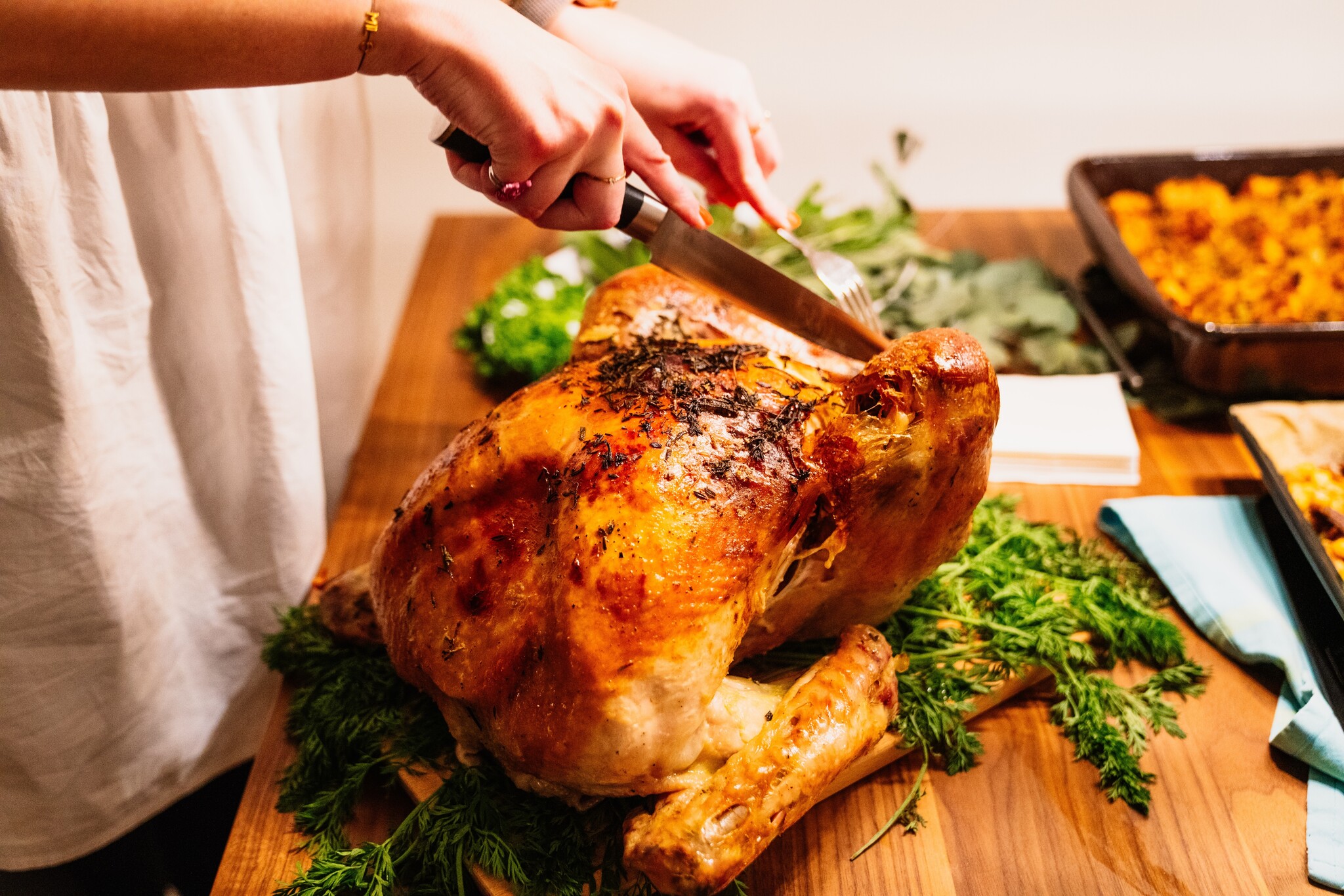 Thanksgiving Turkey
The star of the show, the Thanksgiving turkey can make or break a holiday meal. We've all experienced at least one Thanksgiving turkey that, after hours of preparation and patient waiting, came out tasting… dry. With the right tools, you can avoid the dreaded dry turkey and be lauded as the hero of Thanksgiving dinner. These tools include:
A Roasting Pan and Rack
A roasting pan is a large, rectangular pan with a flat bottom and shallow sides. Specialized for cooking large meats, like roasts and whole poultry. Some roasting pans come with racks included, which promote even cooking all around the bird. Others, however, come without a rack, meaning you may have to get one separately. One of our favorite roasting racks is: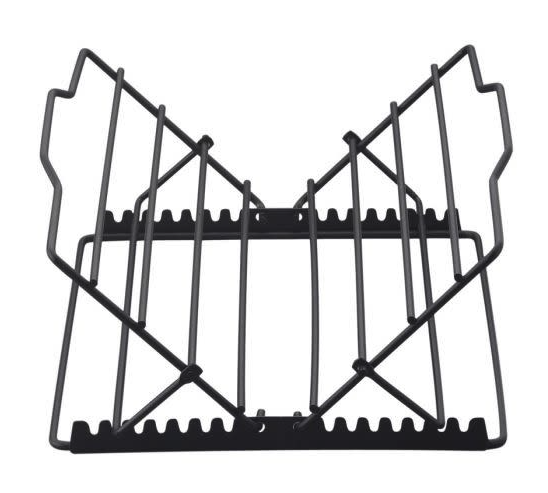 Adjustable Roasting Rack
A Meat Thermometer
I don't know about you, but one of my worst fears is undercooked poultry (hello, salmonella). Just insert a meat thermometer into the thickest part of your meat, and you can ensure that your turkey cooks to an internal temperature of 165 degrees.
A Turkey Carving Set and Carving Forks
Once your turkey is cooked, you'll need the right tools to impress your friends and relatives with your poultry carving skills. After letting your bird rest, of course, use some turkey carving forks to effortlessly transfer it to a carving board. To make the carving process easier, it can be helpful to invest in the proper tools. Here are some carving sets that we recommend:
Other Miscellaneous Tools
The difference between a good Thanksgiving turkey and a great one is in the little details. Many people don't think to add the special touches that make a dish truly great, but a few extra tools can help to take your turkey from good to great. 
First, be sure to properly brine and season your turkey. We recommend Curio Spice's Brining Mix Kit, which includes a mixture of savory spices and helpful instructions for beginners. 
Once your turkey has been brined and stuffed, be sure to use kitchen twine or a turkey lacer kit to keep the stuffing inside. As the turkey cooks, be sure to use a turkey baster to keep the joints moist, and, if you really want to go above and beyond, try using a flavor injector. These syringe-like tools are great for adding moisture directly into the meat itself, helping to keep the turkey moist throughout the cooking process. 
Mashed Potatoes
Mashed potatoes are a staple thanksgiving dish, perfect for a family dinner or friendsgiving gathering. Though relatively simple to make, there is a subtle art to achieving perfectly fluffy mashed potatoes that aren't lumpy or over-mashed. There are a few essential tools that help to achieve this delicate balance, including: 
Prep Tools
Before beginning the cooking process, potatoes must be scrubbed and/or peeled. Here are our favorite tools to get the job done: 
Kitchen Knives
If you don't already have one, a good-quality kitchen knife can revolutionize your potato-chopping process. Especially when making a large batch of mashed potatoes, it's worth it to invest in a quality knife with a sharp edge. We recommend a santoku knife, which is similar to a chef's knife, but with a less-curved blade that makes it optimal for chopping vegetables. Our favorites include: 
A Stockpot
A stockpot is a large pot that has tall walls, making it capable of holding a lot of liquid. This is perfect for a large batch of mashed potatoes for a family dinner or friendsgiving potluck. Our favorite stockpots include:
A Potato Masher
When making mashed potatoes, it's important that your potatoes are perfectly mashed. If under-mashed, the potatoes could end up lumpy, but if over-mashed, they can turn paste-like. The best way to ensure that your potatoes attain the proper fluffy consistency is to invest in a quality potato masher. We recommend:
Casseroles and Mac N' Cheese
Who doesn't love some green bean casserole and mac n' cheese on Thanksgiving? I, for one, always pile my plate high with these delicious sides. Similar to mashed potatoes, mac n' cheese will require a stock pot. However, both of these dishes require their own unique tools, including:
A Baking Dish
A baking dish is essential for making casseroles and mac n' cheese. In addition to being functional pieces of bakeware that cook food evenly, baking dishes tend to be made of beautiful ceramic or stoneware, making them perfect for transferring from oven to table (after they've cooled a bit, of course). Our favorite baking dishes include:
A Cheese Grater
I don't know about you, but I like my mac n' cheese to be extra cheesy. I always make sure to have a comfortable cheese grater handy when making mac n' cheese. For this daunting task, I'd recommend a box grater like these: 
Thanksgiving Desserts
It's not Thanksgiving without your favorite holiday pies (my favorites are pumpkin, apple, and pecan). Our favorite pie dishes include: Link to all
Setting the Thanksgiving Table
Once all of your delicious food is cooked, you'll want a beautifully set table for guests to sit and enjoy the fruits of your labor. Here are some of our favorite pieces for a beautifully set table:
Table Runners and Placemats
Complementary table runners and placemats will add a beautiful pop of color and serve as a wonderful foundation upon which to build the rest of your Thanksgiving table settings. Here's one of our favorite Fall table runners: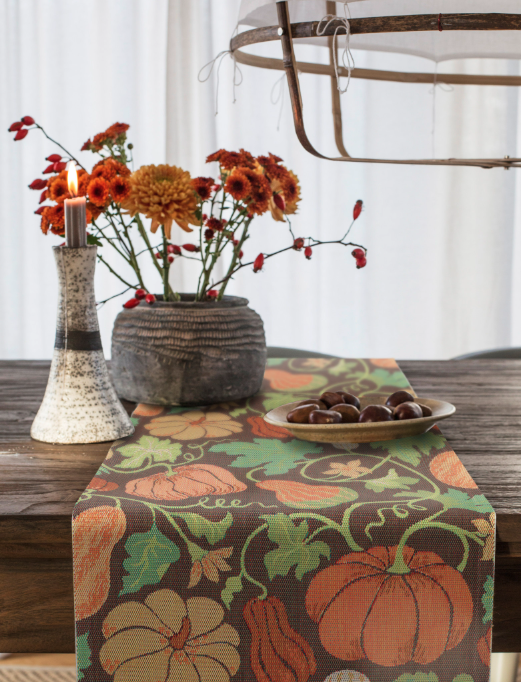 Ekelund's Plenty of Pumpkins Table Runner
Glasses and Dinnerware
Guests will need glasses and dinnerware in order to dig into their food. We love BIA Cordon Bleu for the perfect Thanksgiving or Friendsgiving dinner plates. 
Paper Napkins
Fun napkins are another way to add a pop of color to your Thanksgiving table. Caspari offers cocktail napkins, guest towels, and luncheon napkins as well as paper plates (makes clean up a breeze) in a variety of fall colors and designs. Click here to see a full assortment.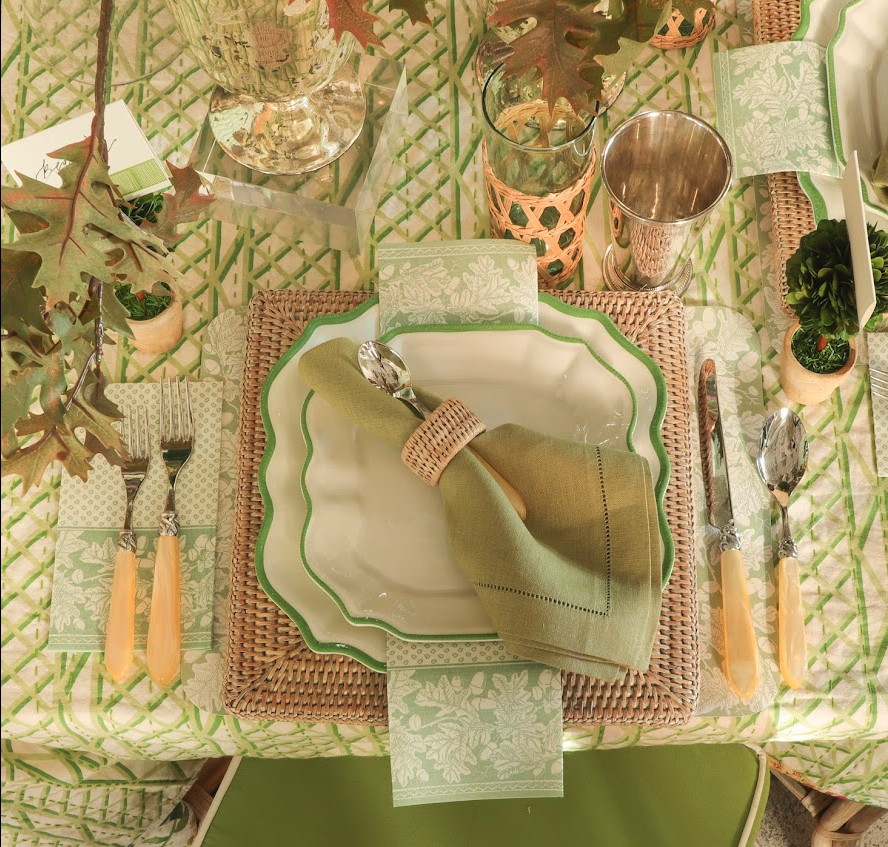 Caspari offers a wide variety of napkins that are perfect for setting the most beautiful Thanksgiving or Friendsgiving table. 
Linen Napkins and Napkin Rings
To truly elevate your Thanksgiving meal, consider investing in linen napkins, which will add a level of sophistication and class to your family dinner or Friendsgiving. Click here to see some of the napkins and napkin rings we recommend.
Serving Bowls, Platters, and Gravy Boats
Serving bowls, platters, and gravy boats are perfect for passing around the table at a large family dinner or Friendsgiving. Classics like mac n' cheese and green bean casserole can be served directly from their cooled baking dishes, but other dishes like turkey, mashed potatoes, and gravy will require some extra tools. Here's one of our favorite gravy boats: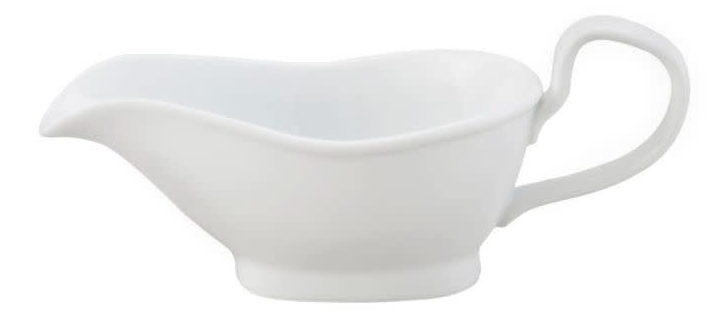 8oz White Porcelain Gravy Boat
Serving Spoons
Don't forget to add some spoons to your serving bowls, platters, and gravy boats. This extra touch will help to keep your family dinner or Friendsgiving gathering elegant and clean. Vietri offers serving spoons in a variety of styles and colors, including: 
| | |
| --- | --- |
| Light Gray | Ivory |
| White | Blue |
| Clear | Aqua |
| Red |   |
Thanksgiving Decorations and Home Accents
Last but not least, add a pop of color and extra holiday spirit to your home by adding some fun decorations. Some of our favorites include:
Still Looking For Some Holiday Gear?
If you're still looking for the perfect Thanksgiving cookware and decorations – or if you're an early bird looking ahead to Christmas and Hanukkah – come stop by Blackstone's of Beacon Hill at 40 Charles Street, Boston, MA. Our friendly staff will help you to brainstorm ideas and send you home with the perfect tools for your unique needs. If you don't live in the area, check out the Blackstones website, where you can view our inventory and read our informative blog posts.