Lia - 26 / Apr / 2023
Oxum places its philanthropy directly in your hands
Blackstones' offers hand-crafted, luxury, contemporary home accessories, like Oxum NYC, that combine beauty, functionality, and social responsibility.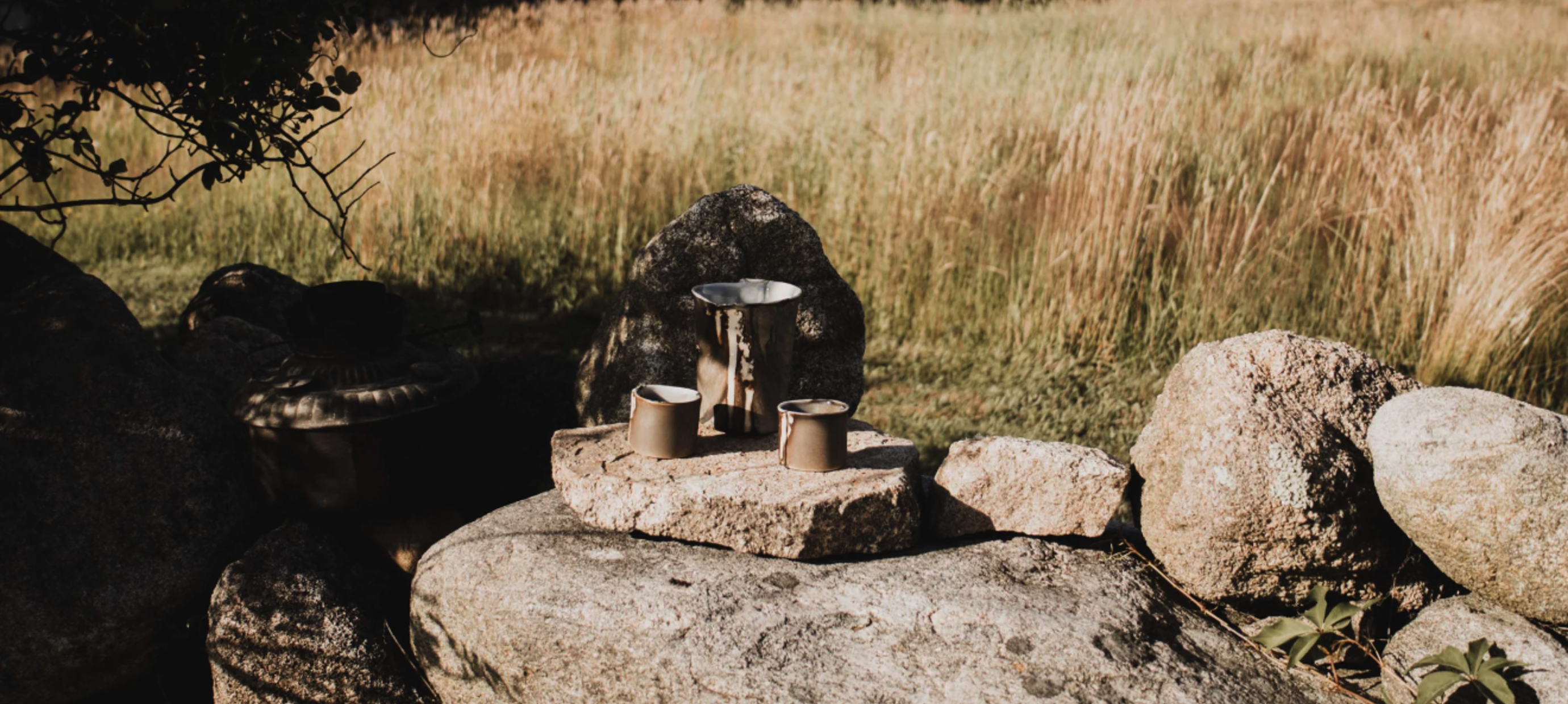 In the bustling city of Brooklyn, New York, there's a home accessories brand that has been making waves in the market and in our hearts at Blackstone's. Meet Oxum NYC, pronounced [o'shum], a brand that creates ceramic and home accessories that symbolize womanhood, femininity, and motherhood, all intrinsically associated with their label.
But Oxum NYC is more than just a brand that creates beautiful products. They are inspired by the age-old tradition of coming together at the dinner table, and their products are designed to be shared with your family during your daily rituals. They believe in providing the tools that make you and your loved ones feel better, healthier, and happier while making your life more beautiful.
What sets Oxum NYC apart is their values. They appreciate the beauty and artistry of ancient craft techniques and functional art. Most of their ceramics utilize methods made famous by Greek artisans during the 9th century BCE and used as early as 6,000 BCE by artisans in all eras and locations. They appreciate handmade things in a world of industrialization and mass production. They only use non-toxic, sustainable resources and all recycled materials for creating and packaging your product. And they're just getting started.
Oxum NYC also has a strong social responsibility component. They aim to improve the world by creating opportunities for women who have survived sex trafficking and domestic violence. They founded the Oxum Foundation Inc., a volunteer-based 501c3 non-profit, to promote the economic empowerment of these survivors in NYC. The foundation provides long-term education and guidance for career goals. The founder, Niovi Forbes, serves as the Chair of the Board.
Oxum NYC donates 3% of the profit to the foundation. So, when you buy Oxum NYC products, you're not just buying beautiful home accessories, you're also supporting a social cause.
In conclusion, Oxum NYC's products are not only aesthetically pleasing but also provide value in your daily life. And with their commitment to empowering survivors of sex trafficking and domestic abuse, they're making a difference in the world, one product at a time.