Le Creuset - 24 / May / 2022
One Pot Clam and Lobster Bake
Conjure up images of lazy summer days at the beach with this clam and lobster bake. It's made in our Deep Oven – the added depth of the pot provides ample room to steam the juicy clams and succulent lobster to perfection. Served on a large platter with Mini Cocottes of melted butter and plenty of napkins, it's the ideal recipe for a low-fuss, yet still impressive, casual gathering.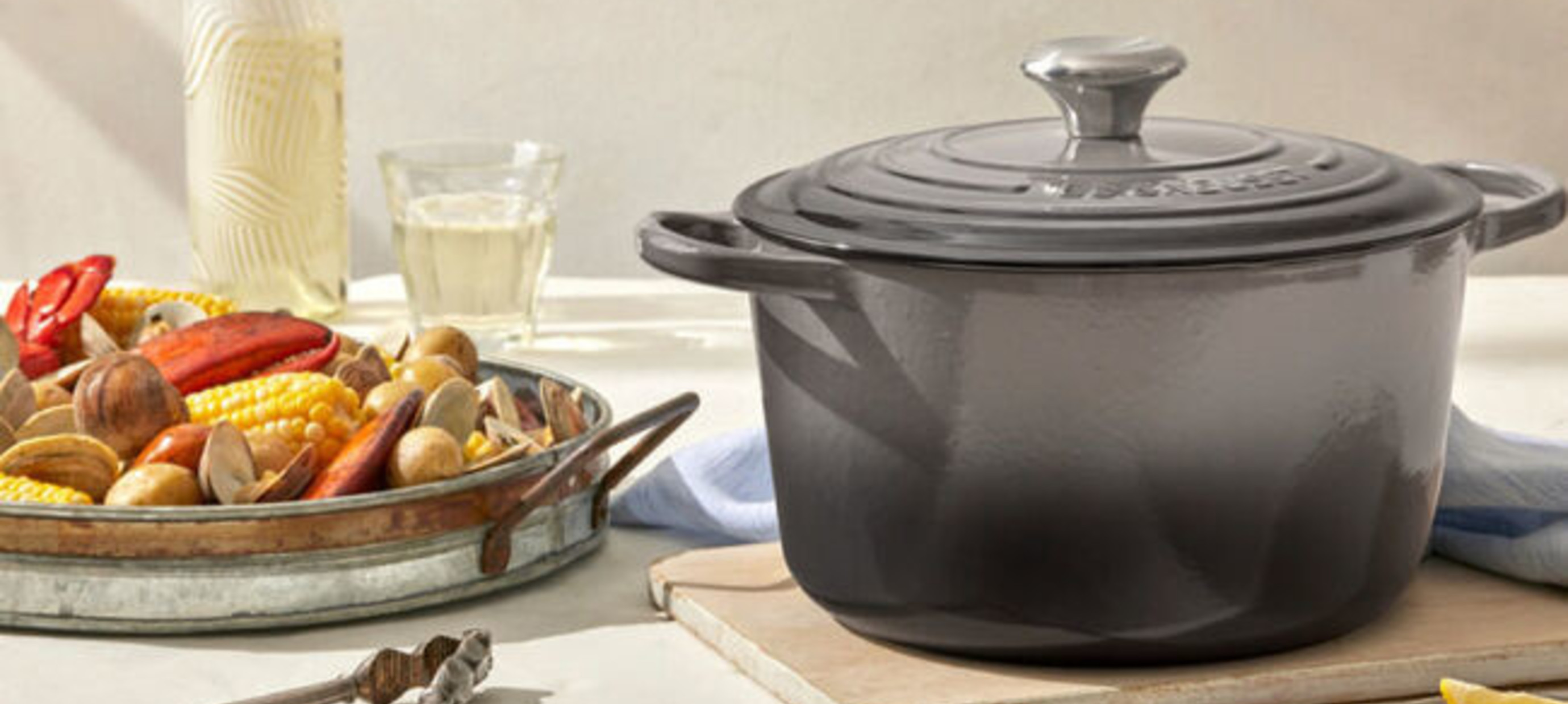 INGREDIENTS
2 cups white wine
2 cups water
2 whole lemons, halved
1 tablespoon salt
1 pound baby potatoes
1 package spicy kielbasa sausage (about 12-14 ounces)
2 ears corn, cut into 4 pieces each
1 1/2-pound lobster or lobster tails
24 clams (about 1 - 1 1/2 pounds)
Melted butter
Cocktail sauce
Lemon wedges
INSTRUCTIONS
Set a Deep Dutch Oven over medium heat, and add the wine and water to the pot. Squeeze the juice from the lemon halves into the water, then add the salt and squeezed lemon rinds. Add potatoes to the pot, cover, and bring to a boil.
Once the liquid is boiling, add the kielbasa sausage, corn, and lobster. Cover with the lid and cook for 5-7 minutes. Remove the lid to add the clams, replace the lid and continue cooking for 10-12 minutes longer.
When the clams have opened, the lobster is cooked through, and the potatoes are tender then it is ready to serve. Using tongs or a slotted spoon, drain and transfer the clams, lobster, potatoes, sausage and corn to a rimmed baking sheet or platter. Serve with wedges of lemon and plenty of melted butter and cocktail sauce for dipping.