Paige Knight - 24 / Oct / 2023
7 Ways to Get Into The Autumn Spirit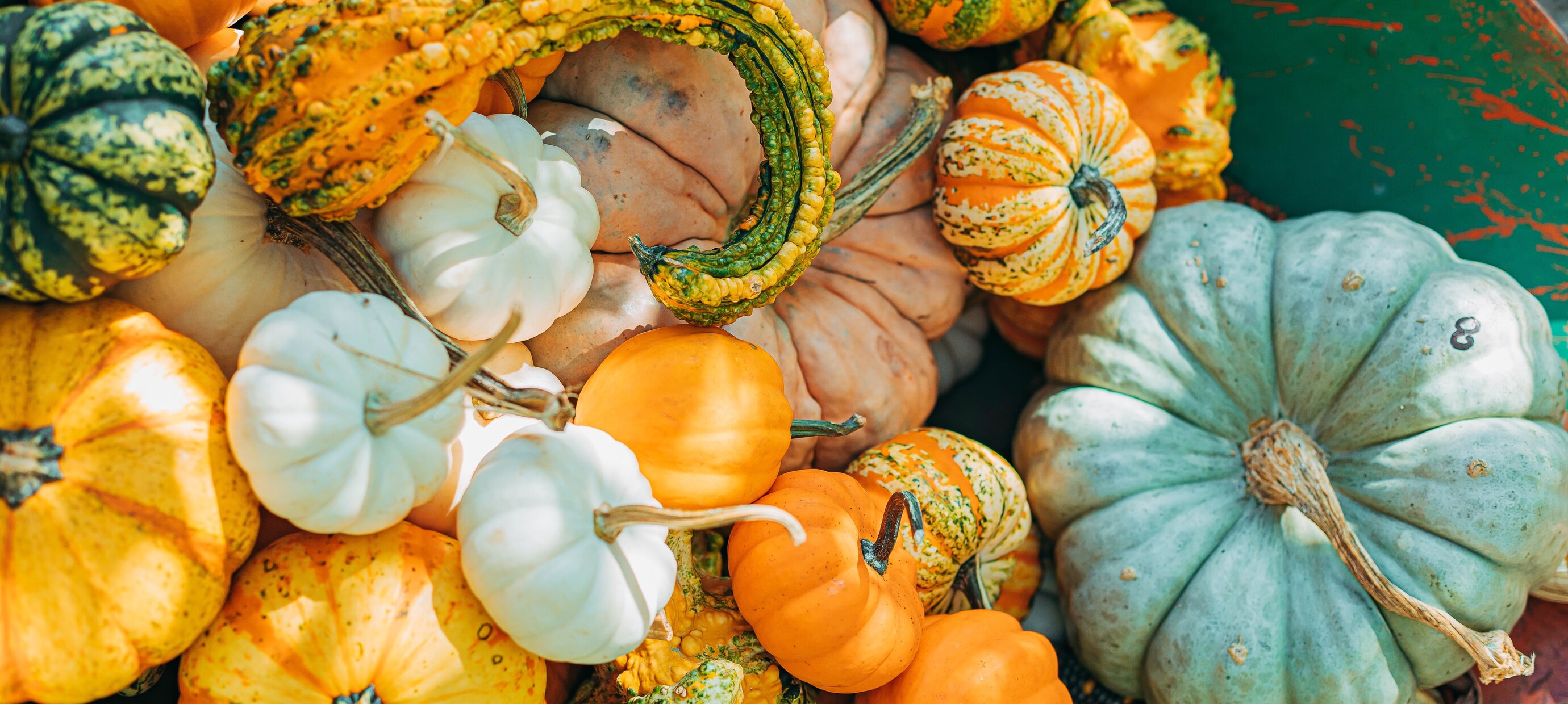 October is officially upon us, which means it's time to say goodbye to warm summer days and say hello to Spooky Season, falling leaves, and cozy nights in. While it's sad to say goodbye to the sunshine of summertime, the fall season has so much to offer in the way of beautiful colors, beloved holidays, and plenty of chances to spend quality time with loved ones. 
But if, like me, you feel like autumn has snuck up on you, fear not! Just follow our 7 tips for getting into the autumn spirit, and you'll be able to celebrate October in style (and distract yourself from the fact that the sun will start going down at 4pm in a few months). 
1. Create Your Own Fall Movie Marathon
My favorite way to get into the autumn spirit is to watch nostalgic movies. This year, I'm planning to make every night of October a special occasion by watching one iconic fall movie per night, adding up to a total of 31 movies. It might seem like that's a lot, but there are so many cozy fall movies that it was actually hard to keep the list to only 31. If you need some inspiration for your fall movie marathon list, here are a few family-friendly options to get the ball rolling:
Hocus Pocus (filmed in our home state of Massachusetts)

Practical Magic

Edward Scissorhands

Beetlejuice

Halloweentown
For more movie marathon inspiration, I really like this creator's list of spooky movies for the month of October. Don't forget to make each movie night special by popping some fresh popcorn on the stove or in our favorite, the Lekue microwave popcorn maker. We are also partial to our Amish Country popcorn and flavored toppings.
2. Decorate Your Home
I don't know about you, but as soon as the weather starts to cool down I have this insatiable urge to start filling my home with pumpkins, ghosts, and fall colors. Whether you're in a house or a tiny apartment, adding some autumn decor is a sure way to welcome in the new season. Here are some items I like to include in my fall decor rotation:
Table Runners
A table runner is the perfect subtle accent to add a pop of color to your dining room table. Some of Blackstone's top autumn runners include:
Kitchen Towels
Kitchen towels are another way to add subtle fall accents to your home and kitchen. Some of Blackstone's top autumn kitchen towels include:
Home Accents
I, personally, am also a sucker for cute home accents to add to shelves, tabletops, and mantles. Some of Blackstone's top autumn home accents include:
3. Deck Out in Spooky Outfits
With Halloween around the corner, you might want to tap into your spooky side by adding some fun accents to your wardrobes. Blackstone's ghost baseball hat (pictured below) is a  perfect subtle additions to your wardrobe, and our skeleton and spider web ponchos add a dramatic flair for Halloween work parties or casual get-togethers.
4. Do Cute Autumn Activities
I think that, of all the seasons, autumn is the best for fun activities with friends, family, or significant others. I mean, who doesn't dream of going to a pumpkin patch, corn maze, or haunted house with their special someone during the fall season? I know it's tempting to enjoy cozy nights in, but consider getting out of the house to do some cute fall activities.
If you really don't feel like leaving the house, you can still have fun with your loved ones by having a pumpkin carving contest. Pro tip: if you want to be sure to win, give yourself an edge with Messermeister's pumpkin carving kit (pictured above).
5. Host a Halloween Party
What's the point of putting out all of your cute fall decorations if there's nobody to share them with? Get into the autumn spirit by hosting a Halloween party with friends and family. This is the perfect opportunity to make some fall-inspired treats, like spooky Halloween cupcakes in ghostly baking cups and autumn-leaf-shaped cookies.
Really elevate your party by stocking up on fall-inspired paper goods, like cocktail napkins and guest towels, autumnal plates, serving confetti (pictured above), mice place card holders, and placemats that come in pumpkin, skull, bat, or black cat designs. 
6. Spend Cozy Nights in With Fall Scents
It's fun to go out to haunted houses and corn mazes, but autumn is also prime time to light your favorite fall candle and curl up with a good book, a thick blanket, and a glass of wine or a pumpkin spice cocktail. Some of Blackstone's top fall scents include: 
This Lafco NY scent promotes a smooth, smoky atmosphere that will make you feel like you're spending a quiet evening by a crackling fire. With notes of aged bourbon, maple, and vanilla bean, this essential fall scent is available in classic (pictured above) and votive sizes.  
 Lafco's Woodland Spruce scent welcomes in the crisp scent of cooler weather with its notes of warm birch, palo santo wood, and evergreen spruce. This scent comes in 3-wick, signature, classic, and votive candle sizes. It is also offered as a room mist (pictured above) that will have you reaching for a comfy blanket and your favorite book. 
 This dark and fruity scent has notes of blackberries, rhubarb, and red currants that add a festive energy to the air. This scent comes in signature, classic, and votive candle sizes and is the perfect addition to your pura diffuser scent rotation. You can also get the best of both worlds with our limited-edition votive set (pictured above), which includes woodland spruce, midnight currant, and white maple bourbon scents. 
The perfect scent to promote a cozy ambience, fireside oak includes notes of oakwood, smoked vetiver, amber, and sandalwood. Similar to white maple bourbon, this scent evokes the feeling of a fireside chat and is perfect for a cozy autumn evening. This scent comes in both signature (pictured above) and classic sizes. 
7. Plan a Romantic Fall Picnic Date
Autumn picnics are, frankly, underrated. They're the perfect excuse to cozy up under a blanket with your special somebody and chat, eat good food, and admire the fall foliage.
Blackstones has all of the tools to take the hassle out of picnics. With our specialty picnic baskets, cozy picnic blankets, and conveniently portable picnic plus insert set (pictured above), we guarantee your picnic will run smoothly so that you can spend all of your time on the thing that matters: spending time with your loved one. 
Still Not in the Fall Spirit?
If you're still struggling to get into a groove as the seasons change, we understand. As you brace yourself for the cold months ahead, it can be hard to let go of the warmth of summer. If you're still not in the fall spirit, stop by Blackstone's of Beacon Hill to see our seasonal decor, smell our festive candles, and chat with our friendly staff. You might just find yourself leaving with a renewed sense of autumn excitement! 
If you don't live in the area, you can still visit the Blackstones website to explore the variety of seasonal products that we offer. We'll ship your chosen autumn decor right to your door so that you can celebrate the season from wherever you live!